We do our best to offer all our guests the services and facilities to make their stay a memorable one.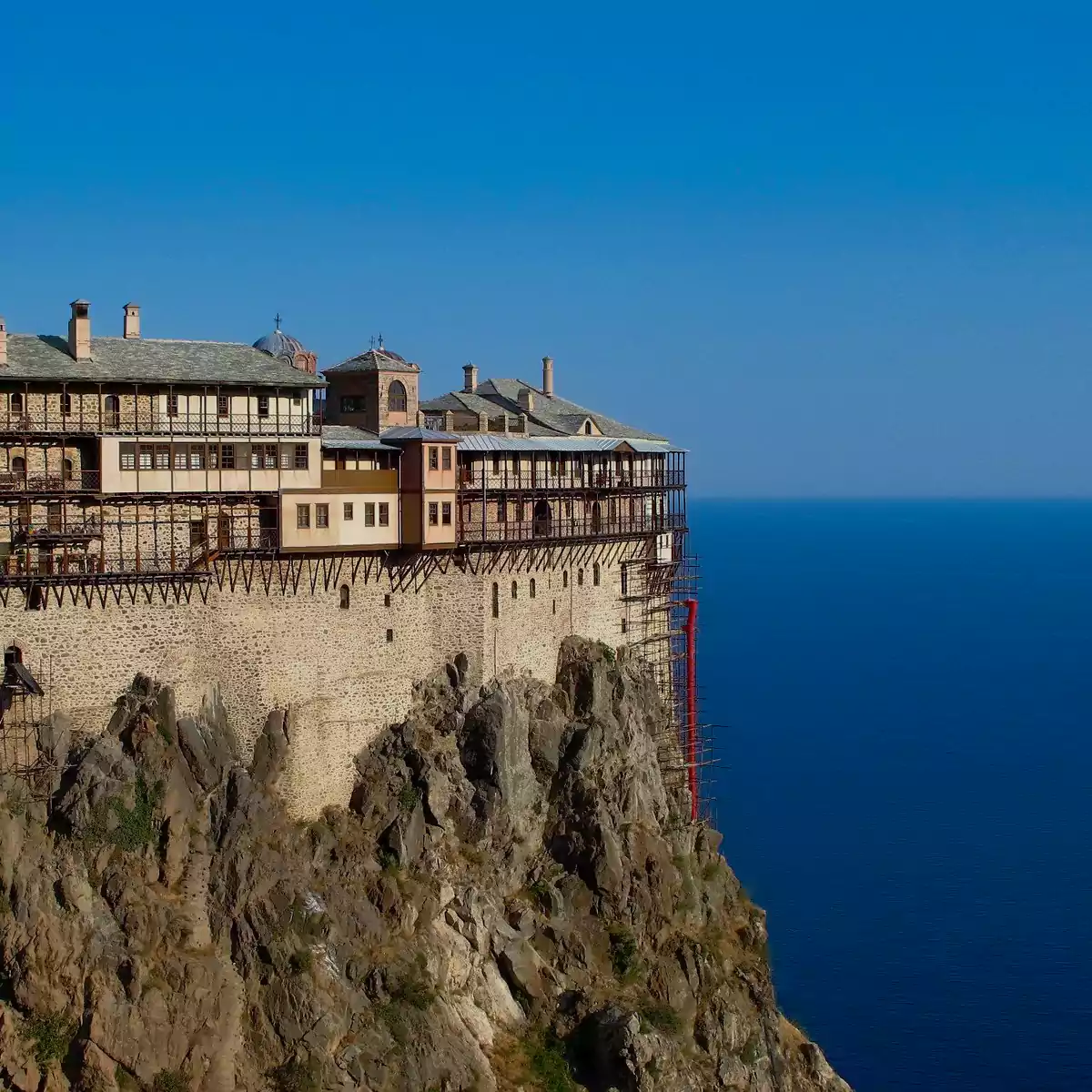 Mount Athos or else the garden of Virgin Mary is an UNESCO World Cultural monument. It is the oldest monastic community worldwide and the pillar of orthodoxy everywhere. Byzantine icons, religious relics, manuscripts and a rare library compose the portrait of this unique monastic community.
The tiny island of Ammouliani is an opportunity to meet the beautiful nature of the peninsula of Athos. Small valleys, hills, olive groves and dense vegetation along with pristine beaches and crystal clear waters. Famous beach Alikes, Great sand beach of Agios Georgios.
Ammouliani (Greek:
Αμμουλιανή [amuʎaˈni], Ammoulianí). An island located in the Chalkidiki regional unit, Greece, 120 km (75 mi) from Thessaloniki.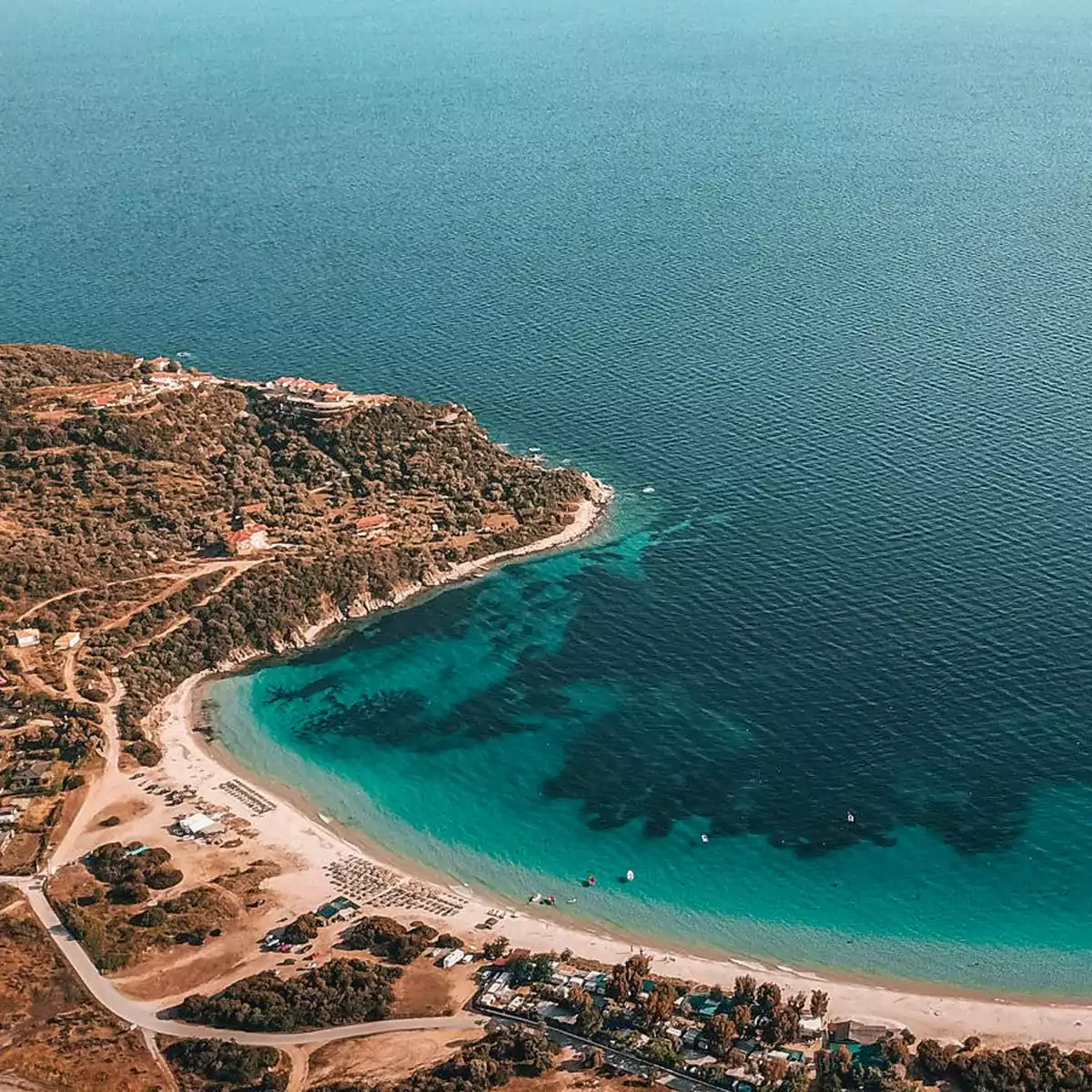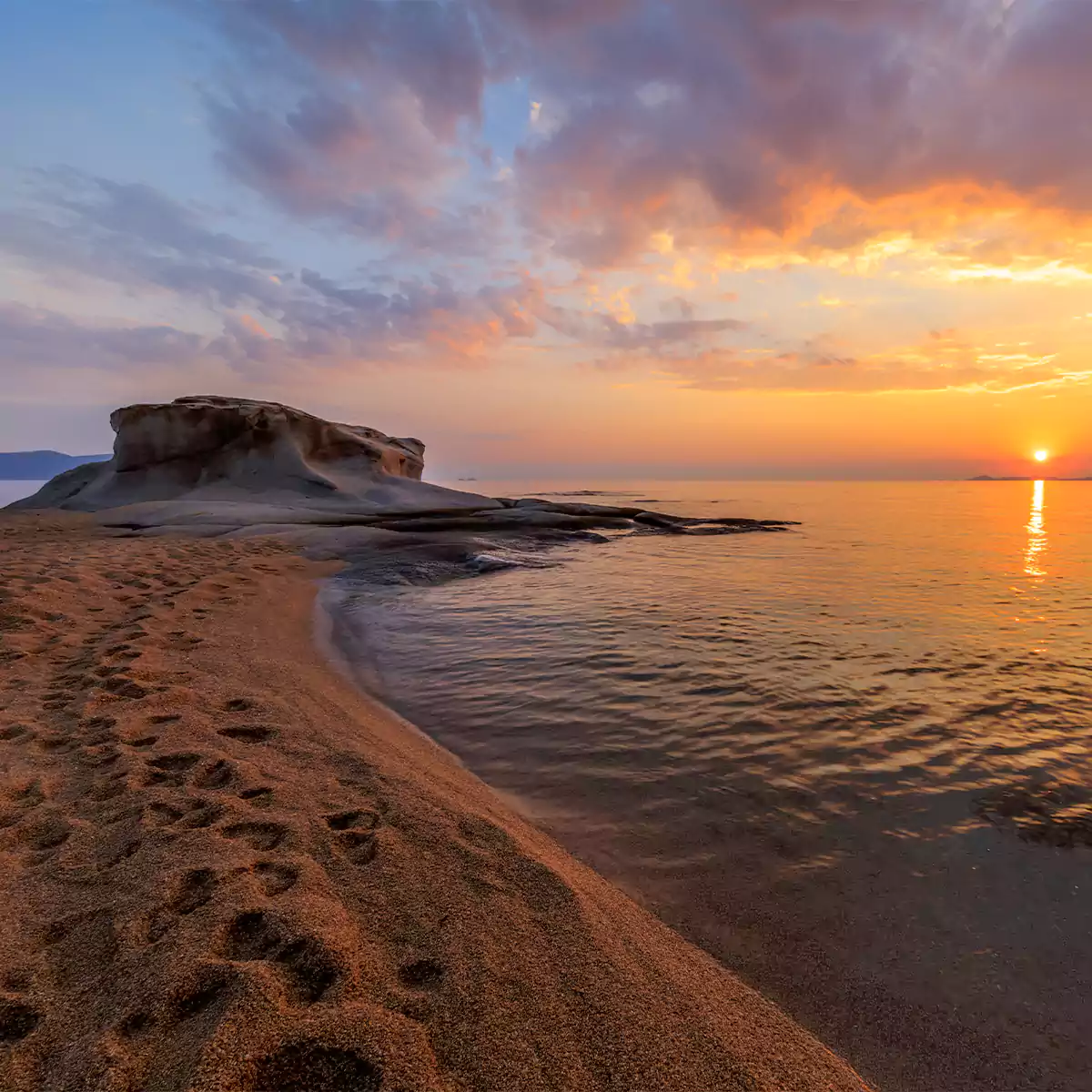 Just 16 km from the picturesque village of Ouranoupolis, the town of Ierissos is known for the shipyards which are centuries the main occupation of the local residents.


It is located 115 km from Thessaloniki, and 10 km from Mount Athos.

Cruise around Mount Athos
Women and children have the opportunity to make the circumnavigation of Mount Athos and see from a distance some of the monasteries. The cruise takes place everyday at 10:00 am and at 13:00 from the port of Ouranoupoli and lasts 3 hours.
In Greek Mythology, Athos is the name of one of the Gigantes that challenged the Greek Gods during the Gigantomachia.